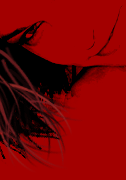 As I mentioned on the main page, I don't keep this website up anymore, as it's more for archiving projects and work. But I've always got someting going on at chelle ⚜ ellis, visual artist or Moosh Print Studio and Jaded Artist Internet & Print Media.. so you can check there if you are interested.
We are still working on our big, old, house in Coldwater, and you can see that progress on our blog at Sadie's Old House.



NASTY WOMEN Memphis | WAR Paint!
September 4-November 1, 2020, Crosstown Arts, Memphis, Tennessee
Benefitting Planned Parenthood of Memphis
Due to Covid-19, the above exhibit has been modified as a virtual art exhibition & sale from Oct 1-Nov 6, 2020, at www.nastywomenwarpaint.com.
This is the third exhibit as Memphis, Tennessee representatives of NASTY WOMEN Global Art Exhibitions and Activism, that Danielle Sumler and I have curated.


My metal/mixed media sculpture, Willow Flycatchers, was juried into the Rhythm & Flow exhibit, September 3-30, 2019, NWCC, Senatobia, Mississippi


With Danielle Sumler, I curated two past NASTY WOMEN Memphis exhibits,
as Memphis Tennessee representatives of Nasty Women Global Art Exhibitions and Activism.

Nasty Women Memphis Art Exhibition
February 10-19, 2017, Marshall Arts Gallery, Memphis, Tennessee
Benefitted Planned Parenthood of Memphis

Nasty Women Memphis: Still Here. Still Fighting.
October 19-28, 2018, South Main Artspace, Memphis, Tennessee
Benefitted Planned Parenthood of Memphis